Connect Citrus Heights
Connect Citrus Heights is a new coalition, formed specifically to address enhancing connection and engagement in our community!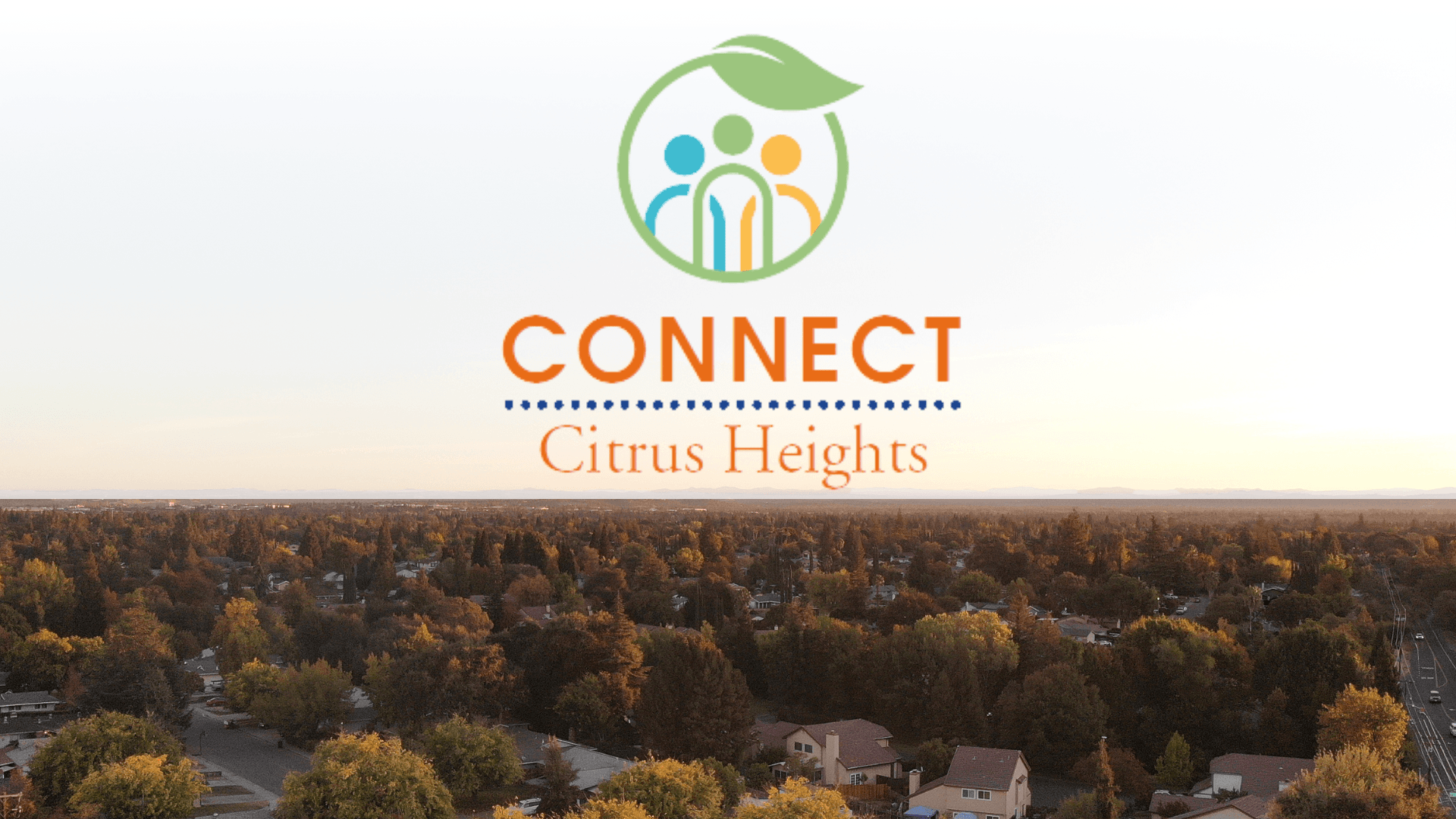 This coalition brings together members from throughout Citrus Heights to:
Foster a strong sense of community in Citrus Heights
Share resources and build connections
Plan ways for the community to come together
Leverage City communications channels to build awareness of existing events and news
Please use the buttons below to sign up as a member of Connect Citrus Heights, or learn more about the group!
Meet Some of Our Members!
Citrus Heights City Council set a three-year goal from 2021-2024 to "enhance community vibrancy and engagement," in the community. This coalition was created to help achieve that goal and strengthen community connection. Click here to learn more about the City's other three-year goals and its strategic plan.
Frequently Asked Questions
1. How often does this group meet?
This group meets every-other month (about every 8 weeks). In between meetings, there is email/online engagement for Connect Members. We anticipate the time commitment to be about 2-4 hours a month, depending on each member's personal level of involvement.


2. What is the purpose of the group?
City Council has set a three-year goal to "Enhance Community Vibrancy and Engagement" and an action item for that goal is to "Bring together community leaders via a coalition, with an emphasis on community connection and engagement." We hope this group will help accomplish just that! Connect Citrus Heights members come together to problem-solve, share existing events/resources, leverage the City's communications tools, and more.


3. How do I join Connect Citrus Heights?
You can sign up to join our coalition by clicking here. We're looking for members from all different organizations and community areas: from service group leaders, to neighborhood party planners!


4. How do I benefit by joining Connect Citrus Heights?
Coalition members have access to the City's communications channels and tools, to help you promote your events or news, and make better connections with your audiences -- whether that is your neighborhood, your soccer team, or everyone in the City. This group will help share resources and best practices (instead of everyone operating in a silo), and offer the opportunity to problem solve as a group. We're also hoping that as a member you will serve as an ambassador of City news, sharing important updates from the City, as they relate to your group.


5. How is this different from the Citrus Heights Collaborative?
The Collaborative works to improve our community by sharing education and programming around human services and social services in Citrus Heights. The Citrus Heights Collaborative is another GREAT way to get involved in the community and is open to anyone who is interested in helping support the expansion of services and programs in the community: CitrusHeights.net/435/Citrus-Heights-Collaborative.
6. Will Connect Citrus Heights have its own budget?
No. While City resources will be used to support the coalition, Connect Citrus Heights does not have a designated budget. Although the City of Citrus Heights operates on a lean budget, we know we can still accomplish big things for our community, including sharing other organizations' events and efforts, connecting members with existing resources for success, and more.