Public Works & Engineering
Public Works & Engineering
The Public Works and Engineering Division provides project and program support of activities primarily in the public right-of-way. The projects generally include public infrastructure such as roads, streets, bridges, utility lines and waterways.
Emergency Response
The General Service Department responds to emergencies in the public right-of-way, including damaged infrastructure, road hazards, and support to the Police Department. Our team is often first to respond to storm related emergencies, such as flooded streets and down trees.
Stormwater Program
The primary function of the Stormwater Program is to manage the city's stormwater runoff as a resource through the operation and management of a complex storm drain system as well as low-impact development (LID) techniques. In addition, program staff work to improve stormwater quality by educating the community about the importance of keeping pollutants out of storm drains.
Transportation & Streets Program
The Transportation and Streets Program operates activities related to traffic, road conditions and circulation. Traffic signals, traffic calming, street sweeping and permits are a few of the topics included in this program.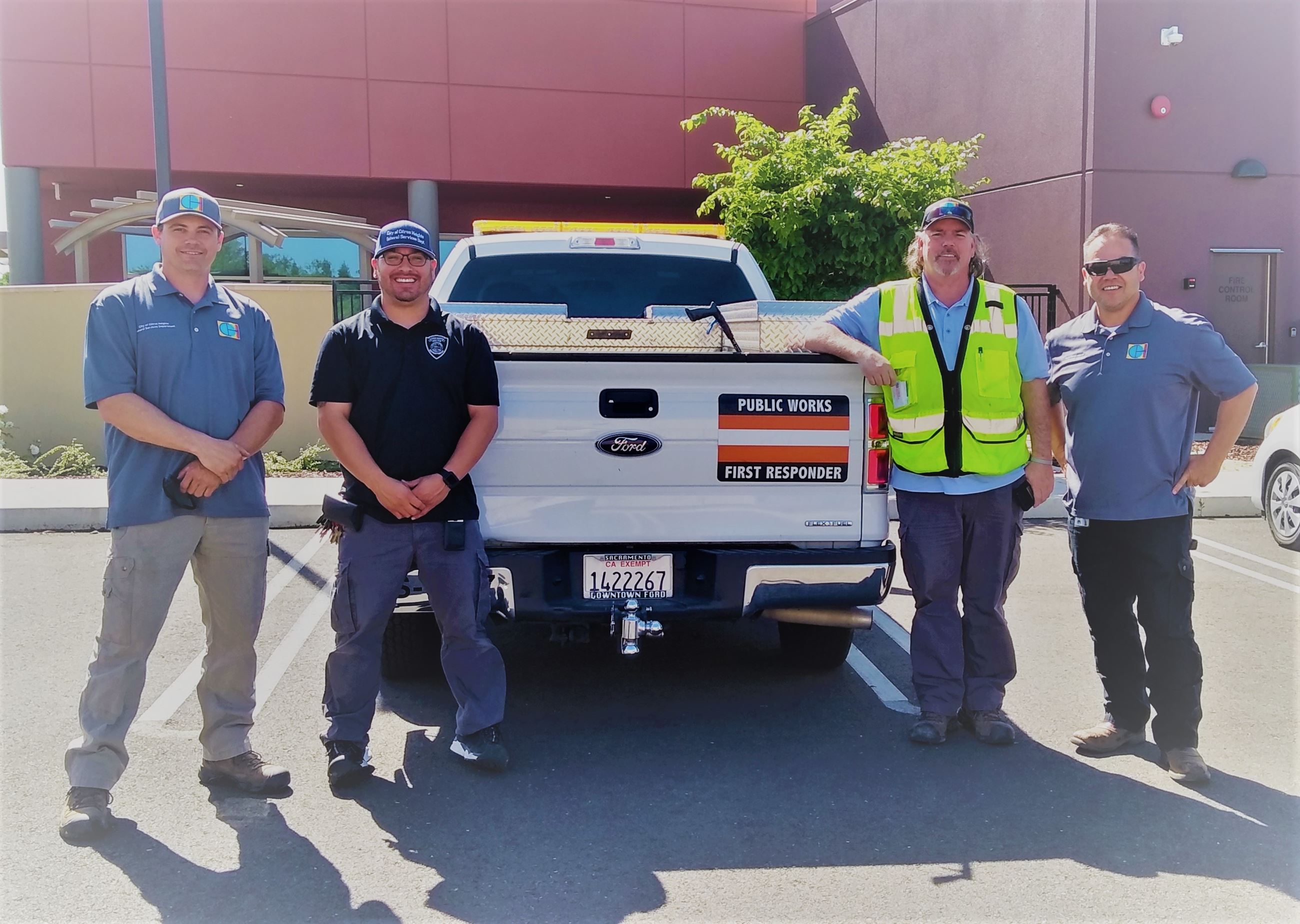 General Services Department




Physical Address

6360 Fountain Square Drive

Citrus Heights

,

CA

95621




Phone: 916-727-4770



Capital Improvement Project Information
The Construction Project page provides information about current construction projects taking place in the right-of-way and as part of the Capital Improvement Program (CIP).
Construction bid opportunities are posted on Open Bids, RFPs & RFQs.
Development Projects
The Engineering Division works with the Planning and Building Divisions on commercial and residential development projects.
Improvement Plans
The Engineering Division reviews and approves the storm drain systems and public improvements for commercial and residential development projects. Application and Checklist for Improvement Plans (PDF)
Final Map & Subdivision Maps
After a Tentative Map completes the entitlement process with the CED, a Final Map is required to create the new parcel(s).
Application and Checklist for Final Maps (Parcel and Subdivision)
Lot Line Adjustments and Lot Mergers
Move property lines on existing parcels, or remove property lines on existing parcels to combine parcels into few parcels.
Application for Lot Line Adjustment (PDF)
Certificate of Compliance
A document that states the City of Citrus Heights accepts the fact that a particular parcel of real property has been legally created. It certifies that a parcel of land complies with the Subdivision Map Act. Application for Certificate of Compliance (PDF)
Utilities
The utilities page provides useful contact information for utility service providers within the city.
Sewer Infrastructure
The Sacramento Area Sewer District (SASD) is the city's wastewater collection utility. The Sacramento Regional County Sanitation District (Regional San) is responsible for conveying and treating the region's wastewater.
Sacramento Metropolitan Fire District
There are four fire stations in Citrus Heights:
Station 21 is located at 7641 Greenback Lane, east of Mariposa
Station 23 is located at 6421 Greenback Lane, between Bremen Dr. and Longford Dr.
Station 27 is located at 7474 Grand Oaks Boulevard, near Auburn Boulevard
Station 28 is located at 8189 Oak Avenue at Cross Drive
Sac Metro Fire's main phone number is 916-859-4300 for non-emergency calls. Dial 9-1-1 for emergencies. You can also visit Metro Fire for more information.